Meet Jessica, the freedom to go from day to evening in one bra. The Jessica pairs an elegant shape of a bralette and a delicate lace overlay with our patented support technology - you won't be giving up the comfort you expect from us. Three-column, five-row hook-and-eye back closure.
"I had no idea how much weight I was carrying on my shoulders using a traditional bra! I literally exclaimed WOW! a dozen times in a row after putting this bra on. I also tried a "bounce test" to see how securely my breasts were held in place. The support rivals any sports bra." – Jennifer B.
"I may have just found the Holy Grail of bras! 5 hooks, incredible lift, relieves stress from shoulders and back. Have already recommended to every D+ woman I know!" – Tina O.
"This bra is not only sexy, it's a comfortable everyday wear. It fits true to size and does magic for my profile." – Lisa O.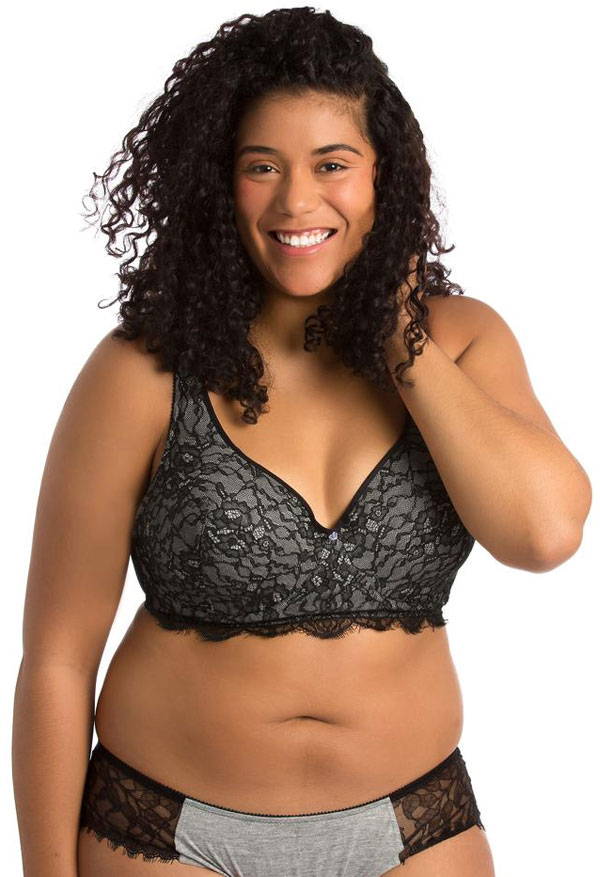 ---
WHAT'S THE DIFFERENCE?
When it comes to bras, the D+ woman has had to deal with a range of issues: shoulder dents, boob sweat, back pain and poking wires have been a fact of life. That's because D+ bras have typically just been larger versions of AA bras. Leave it to a small group of women to change all that.

Your Trusst bra is the result of years of research, consumer interviews, advanced engineering, and technical design. Trusst's foundation in science means that we live and breathe weight distribution, stress points, and high-tech materials.