PITTSBURGH SHOWROOM EVENT SCHEDULE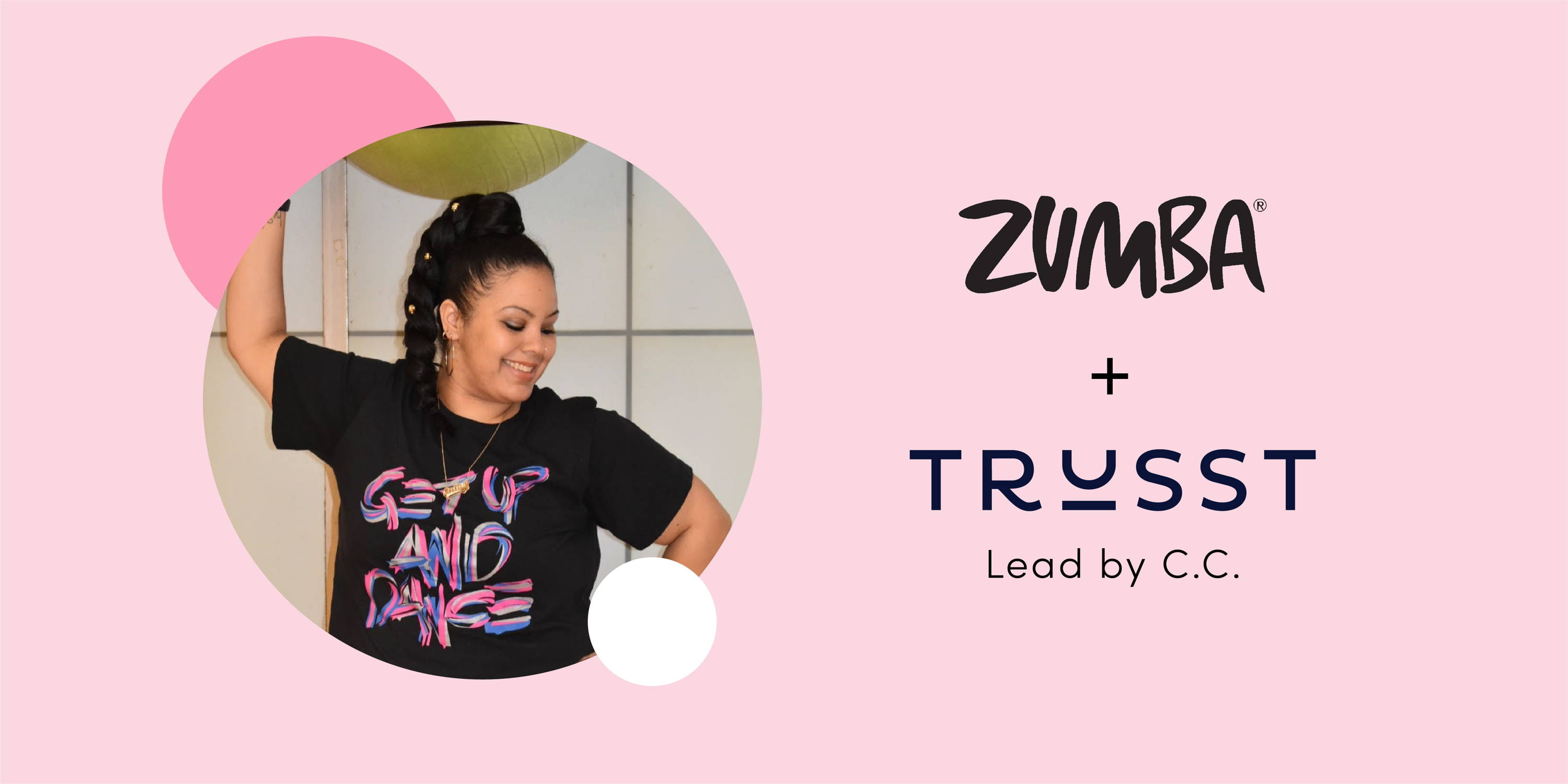 ZUMBA with C.C. - 6:30-7:30pm
Join us for the first of 3 Zumba classes led by C.C. - right in our Showroom! Bring your favorite workout outfit and dance the evening away with the Trusst team.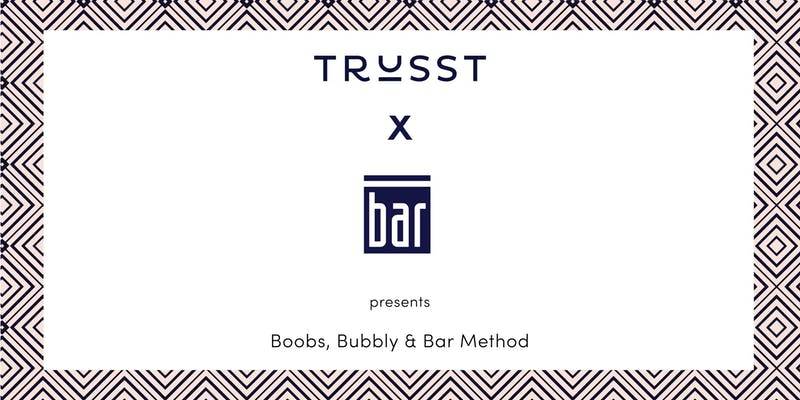 Boobs, Bubbly, & Bar Method! - 11am
Join us for a morning filled with empowering women, supportive bras, and strengthening your core. Trusst Brands has teamed up with The Bar Method Wexford to bring you the ultimate combination of support in both your mind and body. The wonderful ladies of Bar Method will lead a 45-minute class that focuses on sculpting your arms, abs, thighs and more with a series of exercises that will help to improve your posture and body alignment.
After class, the Trusst Showroom will be open for fittings with Trusst Bra Experts.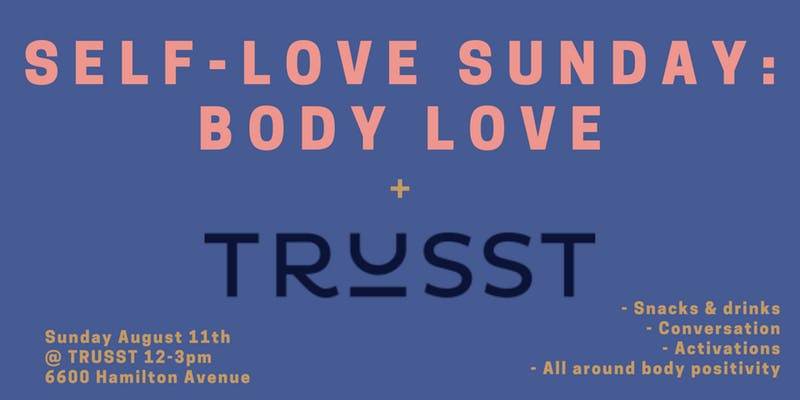 Self Love Sunday: Body Love - 12-3pm
Join us for this quarter's Self-Love Sunday at Trusst - a revolutionary bra company that supports the D+ woman.
We will focus on body-positivity + feeling comfortable in the skin you're in with conversation, activations + more. Lite bites & bevs provided.
Our showroom is located at 6600 Hamilton Avenue, right behind Bakery Square. There is parking behind the building.
For more information about our showroom, directions, appointments, events, or for directions please contact us at support@trusstbrands.com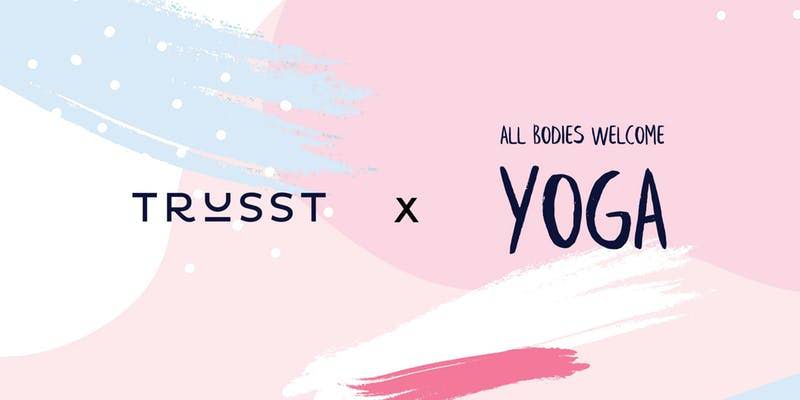 Yoga for Every Body - 11am
Join Trusst Brands and All Bodies Welcome Yoga for a morning full of good vibes, inclusivity, and support. Emily Anderson, with All Bodies Welcome Yoga, will be leading a one hour yoga class. All Bodies Welcome Yoga believes that everyone deserves to feel welcomed and empowered in yoga spaces. This class will strongly focus on the student and not the poses.
After yoga, women will have the opportunity to meet with Trusst Fit Experts to find the perfect size and style for them!