Meet Suzanne, the versatility of a t-shirt bra with a hint of lace. A silhouette that works with casual and dressy looks. Three-column, three-row hook-and-eye back closure.
"This is the best bra I've ever worn, it literally feels like my boobs aren't even there. This bra is so nice I don't immediately take it off as soon as I get home!" – Karen P.
"My New Favorite. So in love with this style; it's become my go to for every day. The lack of boob sweat is incredible, the straps are comfortable and don't dig, and the lace detail in the cup is so gorgeous! I can't wait to try more styles!" – Neena B.
"The Suzanne turned back time 30 years for my figure! The cups provide amazing support and relieves the strain on shoulders. My new go to bra!." – Debra H.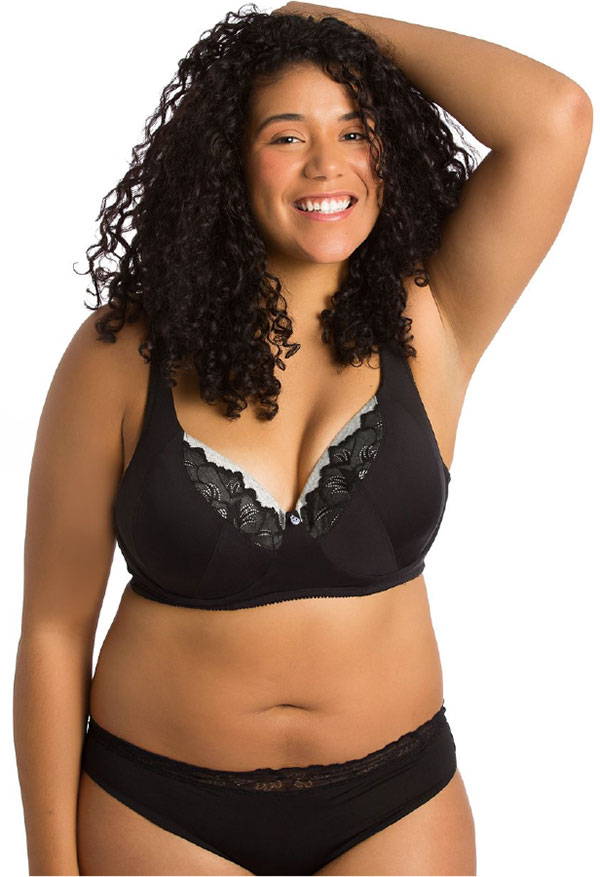 ---
WHAT'S THE DIFFERENCE?
When it comes to bras, the D+ woman has had to deal with a range of issues: shoulder dents, boob sweat, back pain and poking wires have been a fact of life. That's because D+ bras have typically just been larger versions of AA bras. Leave it to a small group of women to change all that.

Your Trusst bra is the result of years of research, consumer interviews, advanced engineering, and technical design. Trusst's foundation in science means that we live and breathe weight distribution, stress points, and high-tech materials.